Best-in-Class
Many corporate hands create the expectations and potential failures that underpin reputation risk. Steel City Re's services deliver enterprise-wide frameworks for assessing and quantifying reputational risks and potential corporate and personal impacts, and for estimating the benefits of using reputation insurance products to manage and mitigate those perils.
Comprehensive Reputation Risk Solutions
The time-tested and proven solutions of Steel City Re combine technology-driven quantitative rigors with a behavioral economic risk management framework and parametric insurances. If reputation risk is an emerging material issue to you and your firm, and its management is under your purview or should be, here are five questions to ask as you benchmark your strategy: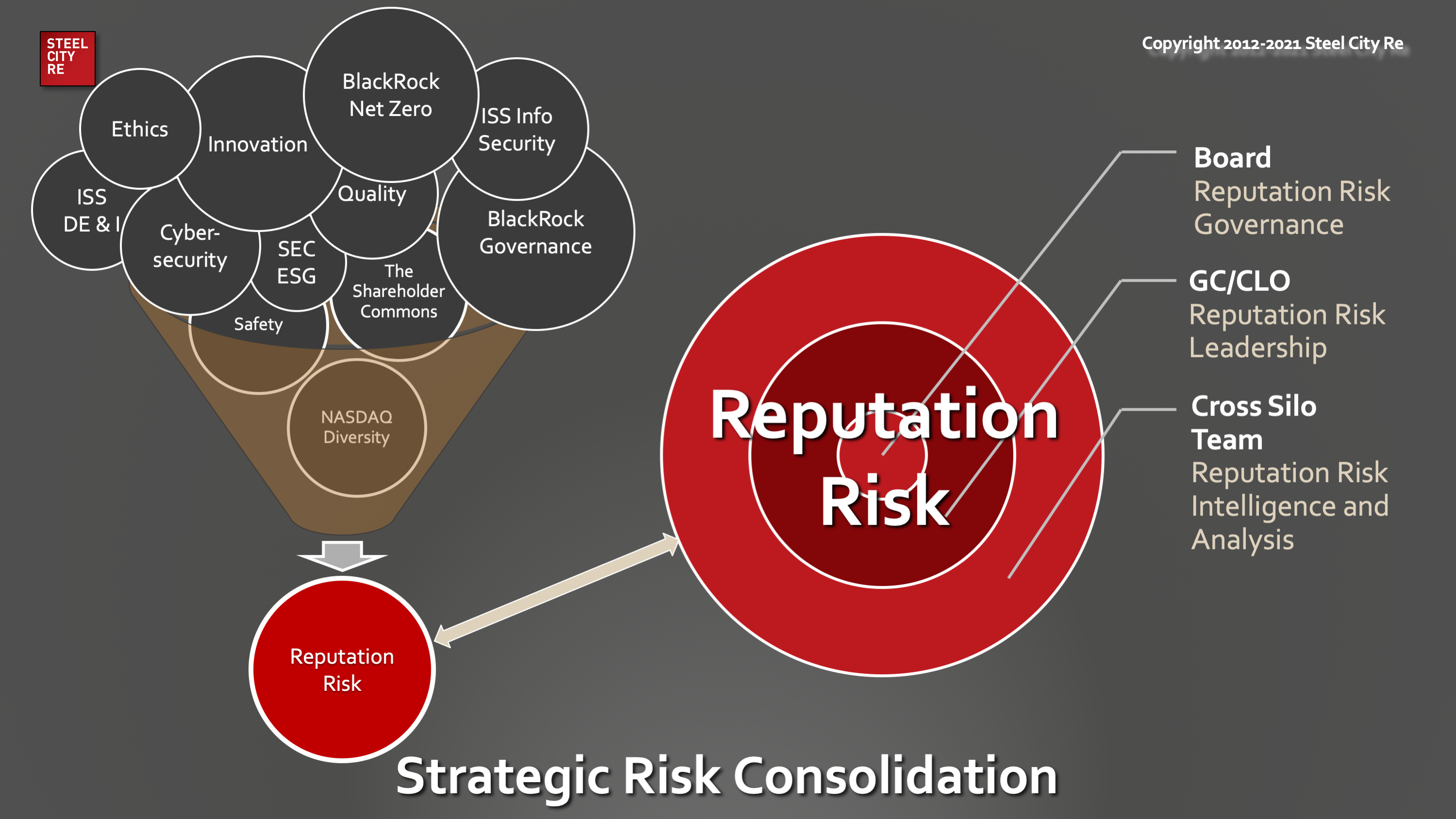 Reputational risk is a concern for every company, organization or individual in corporate leadership. Let us help develop your strategy for reputational resilience.
The value of reputation in diversity should soon be self-evident. Until then, the discussion will continue. "In celebration of Pride Month, Juneteenth, and National Indigenous …
"Stakeholder expectations may be as changeable as the weather, but in industries where the reputations behind brands carry significant value, failure to meet those expectations …